Intro
History
Geographic and Social Costs
Research
Document Database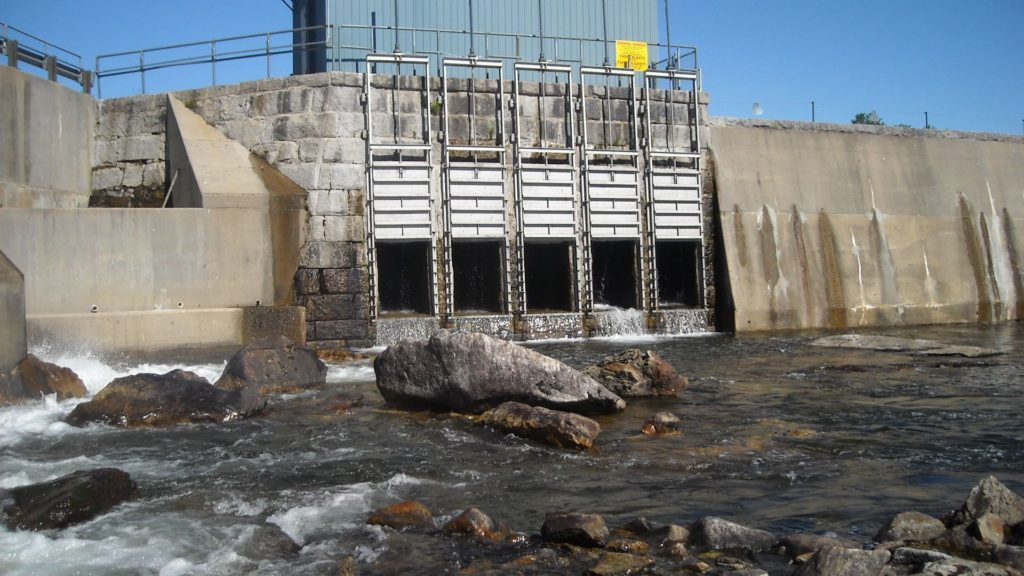 Pictured is the Eel Weir Dam, the building thereof at the foot of Sebago Lake caused a host of cascading effects. PHOTOGRAPH BY ROGER WHEELER
I n the sections below, you will find the amalgamation of a months-long look into the harmful effects of hydropower reservoirs onto the environment. Across decades, regions, interviews, and research, you will learn about the multidisciplinary science and pioneering voices that have raised the alarm against this underserved environmental issue.
In the History section, find out how hydropower, as an energy resource, came to be and at what cost. Discover the work of Dr. Hans Neu, a senior oceanographer who was raising the alarm before anyone else.
In the Geographic and Social Costs section, read about two cases in which hydropower damming have irreversibly changed the environment and the lives of people.
In the Research section, succinctly digest the different natural processes and mechanisms that have been disrupted across different scientific disciplines.
In the Document Database section, find a curated selection of research papers and documents referenced in the Research section and beyond.